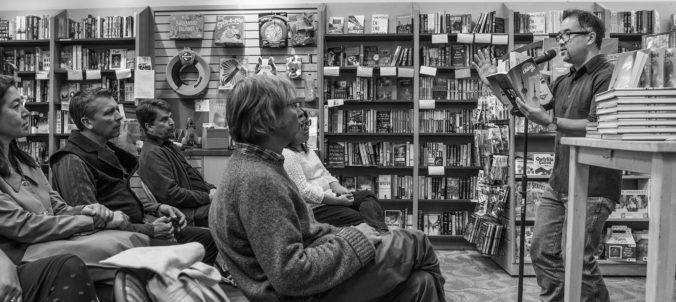 Events
In this section you'll find information on my upcoming events, including appearances at literary festivals, readings, and more. If you're interested in contacting me about an event, please email me at holinauthor@gmail.com.

2018 Events
January 21
Panel Discussion in San Francisco
Panel: "Publish or Perish"
1:00p.m.-3:00 p.m.
California College of the Arts
https://www.cca.edu/calendar/2017/publish-or-perish
195 De Haro Street
San Francisco, CA
94103
February 10
Reading in New York City
7:00pm-9:30pm
Blue Stockings Bookstore
http://bluestockings.com
172 Allen Street
New York, NY 10002
February 12
Reading in Washington DC
6;30pm-7:30pm
East City Bookshop
http://www.eastcitybookshop.com/
645 Pennsylvania Ave SE #100
Washington, DC 20003
More details to come.