Welcome to My Literary Headquarters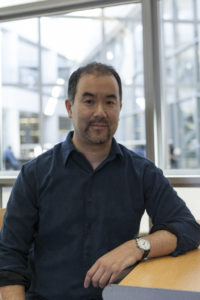 "China Girl" a Finalist in 2017 Best Book Awards
Update: Review of "China Girl" by Reader Views
Update: China Girl on NBC News' Holiday Gift List
"China Girl and Other Stories" now available on Amazon in paperback, hardcover and e-book formats!
"In China Girl and Other Stories, Ho Lin examines the unease of living with memories: some brutal, others fleeting, each written with impressive foreboding. Nine dense, imaginative journeys take the form of film synopses, sketches, and sharp political commentaries. Together they demonstrate the tension between lost worlds and a volatile present."
— Foreword Reviews (5 out of 5)
Welcome to my author website, where you'll find my latest literary news and musings. The big news is that my first collection of short stories, China Girl, is now available!
Sign up for my mailing list (no third-party intrusions or spam, I promise) to get the latest updates on my work, some sneak previews, more about writing in general, and to get in the running for some giveaways, contests and other all-around cool stuff.
Happy Reading,
Ho Lin